Mason County, Illinois ILGenWeb

---

PLEASANT HILl TOMSTONE PICTURES, 1 - 20
Home






The cemetery was trasncribed and photographed by Dale D. Wahlfeld and submitted to Mason GenWeb on September 5, 2007.

The pictures and / or information are on this page in the order the stones were read. If he knew the maiden name, that is included.

Thank you, Dale!
---
1. Kennedy, James B: Jul 1845 - 02 Feb 1917 and
Kennedy, Mary W: wife of James B - 04 Dec 1847 - 17 Sep 1929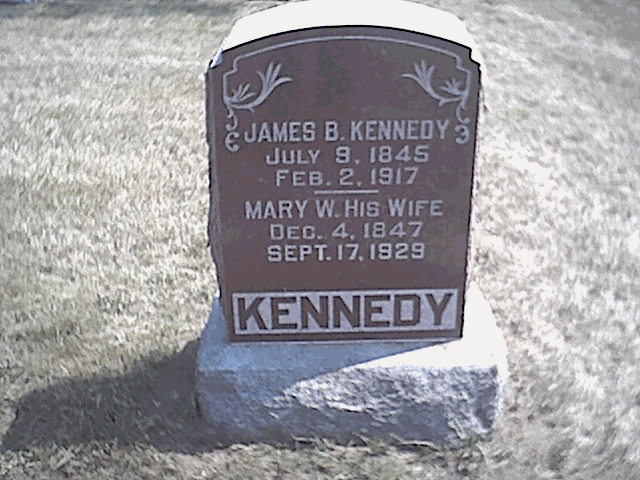 2. Kennedy, Charles W: 07 Mar 1868 - 29 Jul 1919 and
Kennedy, Jennie S: wife of Charles - 10 Nov 1860 - 08 Feb 1934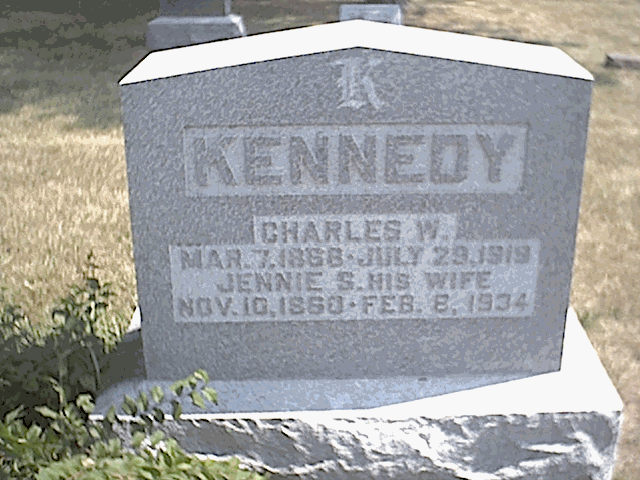 3. Kennedy, infant son of CW & JS: died 28 Apr 1903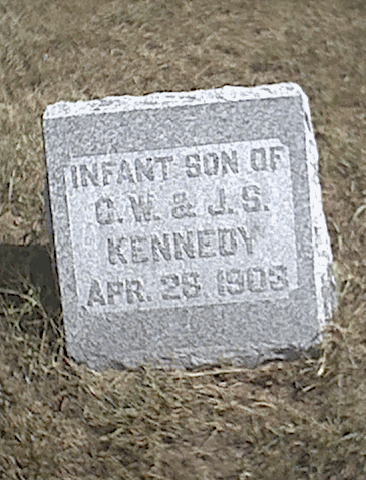 4. Miller, Christian E: 1830 - 1914 and
Miller, Catherine: wife of Chritian - 1832 - 1910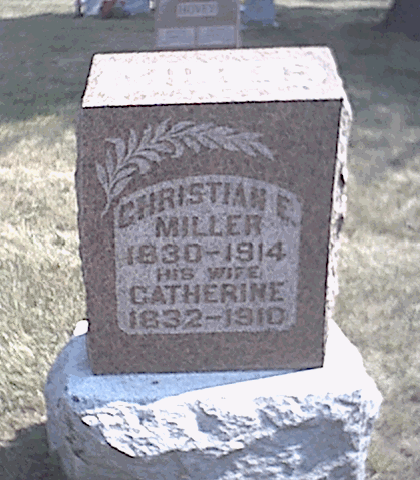 5. Miller, Frank E: 08 Dec 1861 - 26 Dec 1935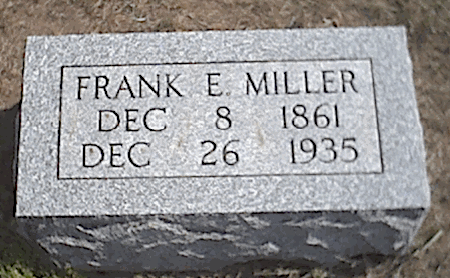 6. Smith, Flora J: wife of Robert Miller - 1848 - 1907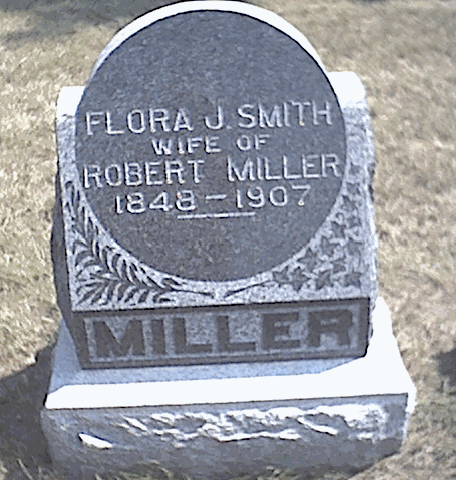 7. Whitaker, James B: 1864 - 1952 and
Whitaker, Ida Barnes: 1870 - 1936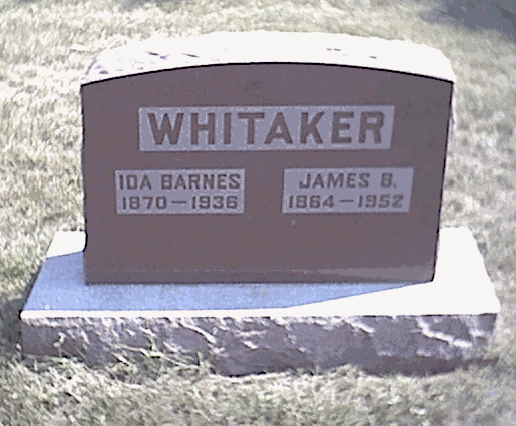 8. Dosier, Eva T: 16 Jul 1898 - 26 Sep 1997 and Dosier, Nelson: 26 Jan 1898 - 29 Feb 1984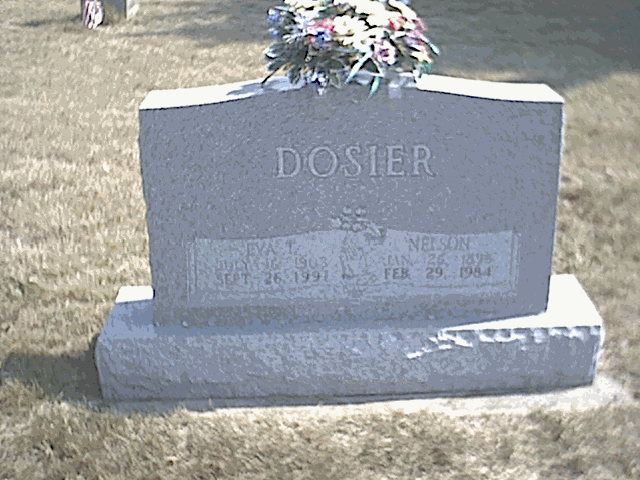 9. Kiesling, Elvaretta: daughter of George and Ellen Kiesling - 07 Jun 1868 - 17 Dec 1962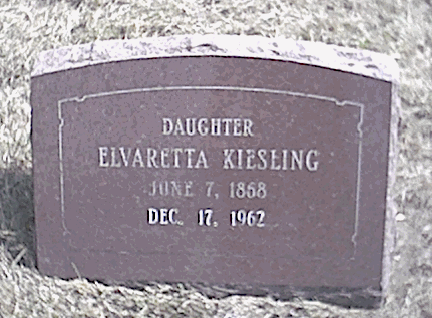 10. Kiesling, George: 25 Apr 1821 - 30 Jan 1908 and
Kiesling, Ellen Reichel: wife of George - 25 Feb 1839 - 16 Dec 1921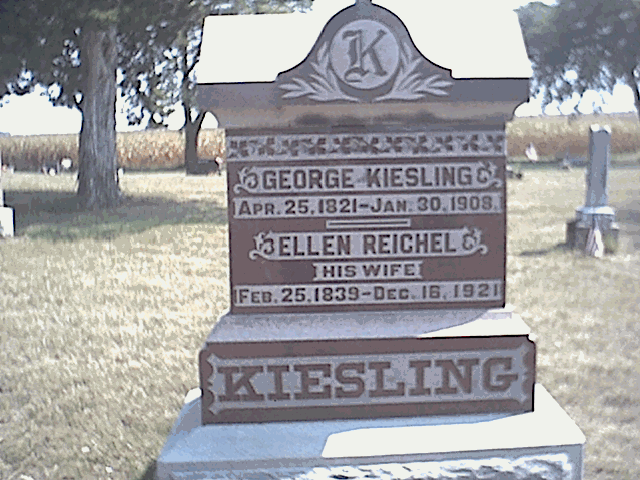 11. Kiesling, Martin: son of George and Ellen - 26 Jan 1866 - 08 Apr 1948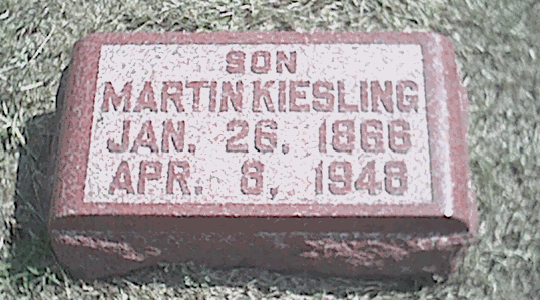 12. Pemberton, Margaret E: daughter of George and Ellen Kiesling - 19 Apr 1873 - 21 Sep 1953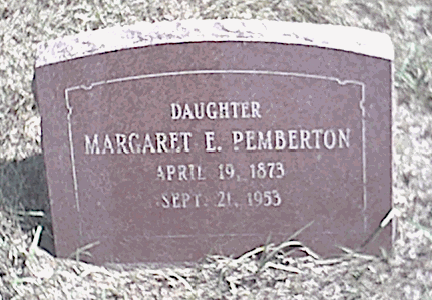 13. Tobias, Alma C: daughter of George and Ellen Kiesling - 05 Jul 1878 - 29 Aug 1959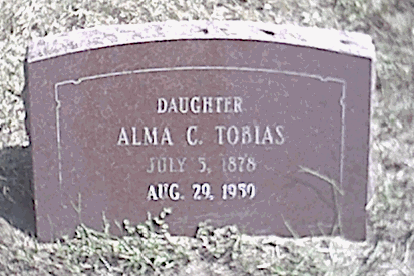 14. Heppler, Daniel D: 1825 - 1912 and
Heppler, Elizabeth J: 1835 - 1910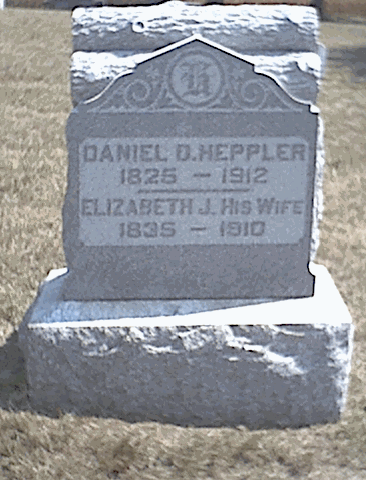 15. Heppler, Nettie E: 1875 - 1935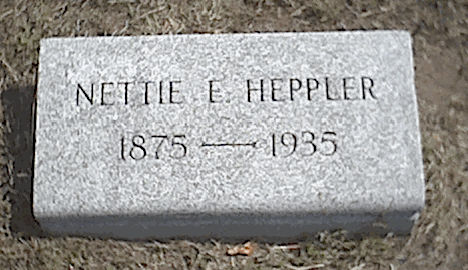 16. Earhart, Frank E: 1825 - 1878 and Earhart, Mary E: wife of Frank - 1844 - 1933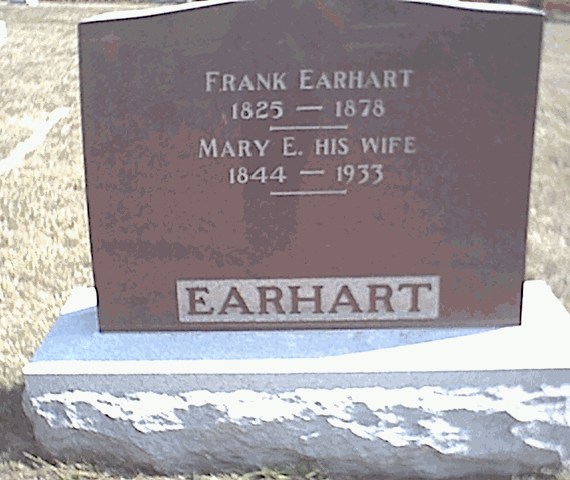 17. Mozingo, John: 1859 - 1877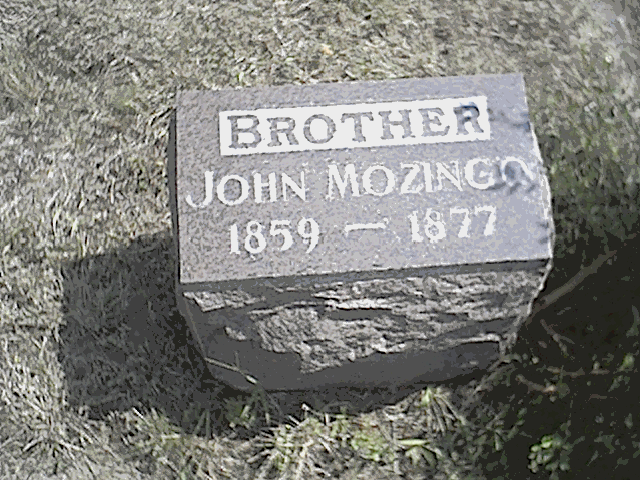 18. Mozingo, Sarah: 1815 - 1885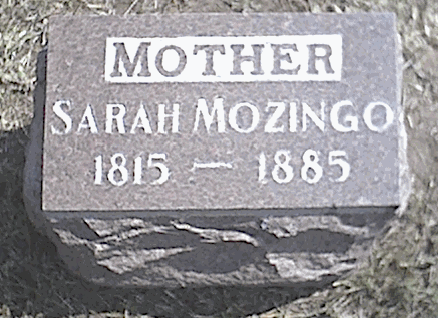 19. Henry, Charles C: 30 May 1934 - 02 Sep 1994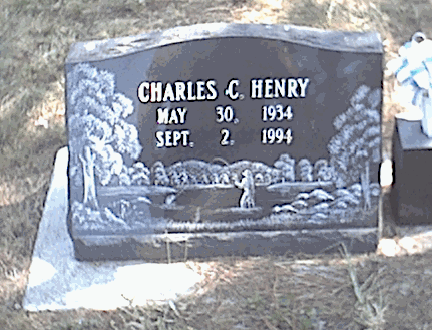 20. Henry, Roy D: 14 Apr 1936 - 17 Dec 2003 and
Henry, Diana M: his wife - 12 Nov 1939 -
married 05 Nov 1960

Maintained by Mason County Coordinator
Donna Mayer